BC Hacks 2.0 scheduled for February 20, 21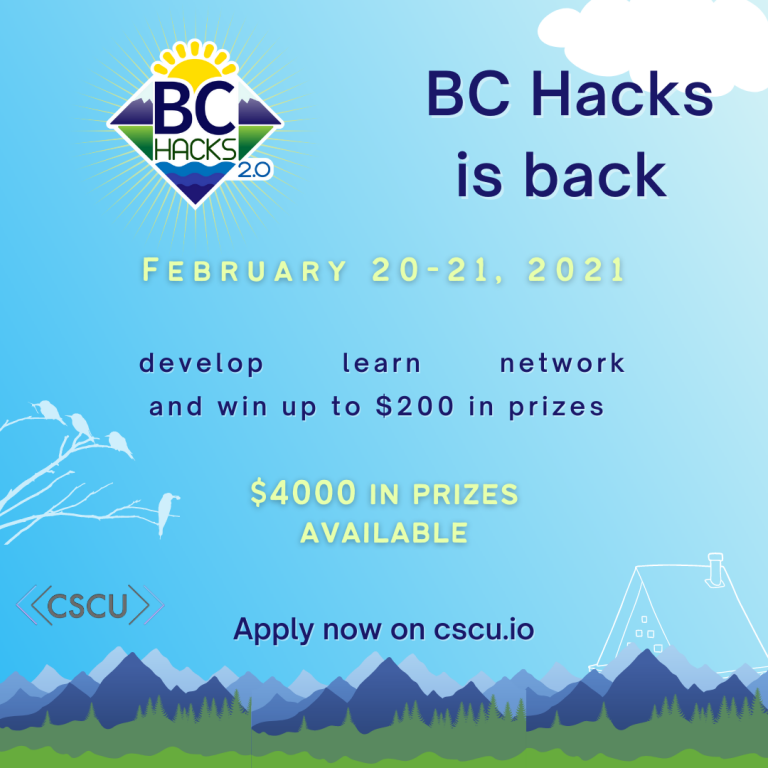 UBC Okanagan's 24-hour premiere hackathon is back by popular demand.
BC Hacks 2.0 is the second iteration of the hackathon, which provides people with technical backgrounds a venue for self-expression and creativity through technology.
The event, organized by the Computer Science Course Union, brings together tech-enthusiasts from across the province who are asked to form teams around a problem or idea, and code a unique solution from scratch. These solutions are most often in the form of websites, mobile apps and robots.
BC Hacks 2.0 also offers a platform for those with minimal experience to explore the world of technology hands-on. Plus, by joining a team, students are able to boost their resumes and practice soft skills, all while competing for $4,000 in prizes.
The event takes place on February 20 and 21, with applications closing on February 14. No previous experience is required, and applications are free to submit.
For more information or to apply, visit bchacks.io.